Community Building: Talking Together
The Community Building Series was designed to help students learn important skills that can turn every classroom into a true learning community where all students are sincerely interested in one another, actively work to help each other learn, and all members feel valued for what they can contribute. They feel safe and protected, and are able to take risks as learners. They feel connected to one another. As a result, negative interactions and bullying are minimized, and students who need help and support can receive it within the structure of the class. In this series, students learn confidence and competence-building skills associated with participating and working with partners and the concepts of respect, tolerance, and a learning community.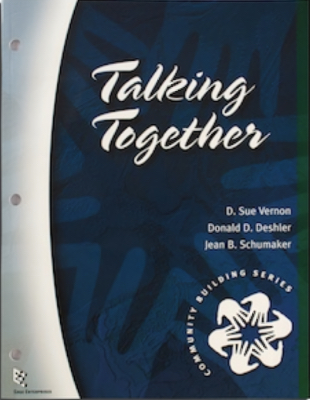 Talking Together is designed to introduce the concept of learning community to students and to teach them how to participate respectfully in class discussions. Students learn basic strategies for controlling their behavior during discussions, including how to take turns, how to give others a chance to speak and be heard, and how to express respect and kindness toward others. These skills are foundational to communication within communities, and students can use them throughout their lives.
In a research study involving 20 teachers and 377 students, results showed that students in experimental classes that had participated in Talking Together lessons knew significantly more about how to create a classroom community, participated more frequently, and engaged in fewer behaviors that would disrupt a discussion than the comparison classes. The overall percentage of students who contributed to conversations increased in experimental classes from a mean of 71 percent before instruction to a mean of 86 percent after instruction. In comparison classes, a mean of 78 percent and 79 percent of students participated.
---
This product is available through Edge Enterprises, Inc.
Please note that professional development, coaching, and infrastructure support are essential components to effective implementation of SIM instructional tools and interventions. It is highly recommended that you work with a SIM professional developer. See the SIM Event list for sessions or email simpd@ku.edu to learn more.
---
Author(s): D. Sue Vernon, Donald D. Deshler, and Jean B. Schumaker
Publication Info: Edge Enterprises, 2000
Resources: