The University of Kansas Center for Research on Learning has been working to improve the lives of learners who struggle since 1978.  We would like to share with you some of the ways in which our work has changed lives for the better.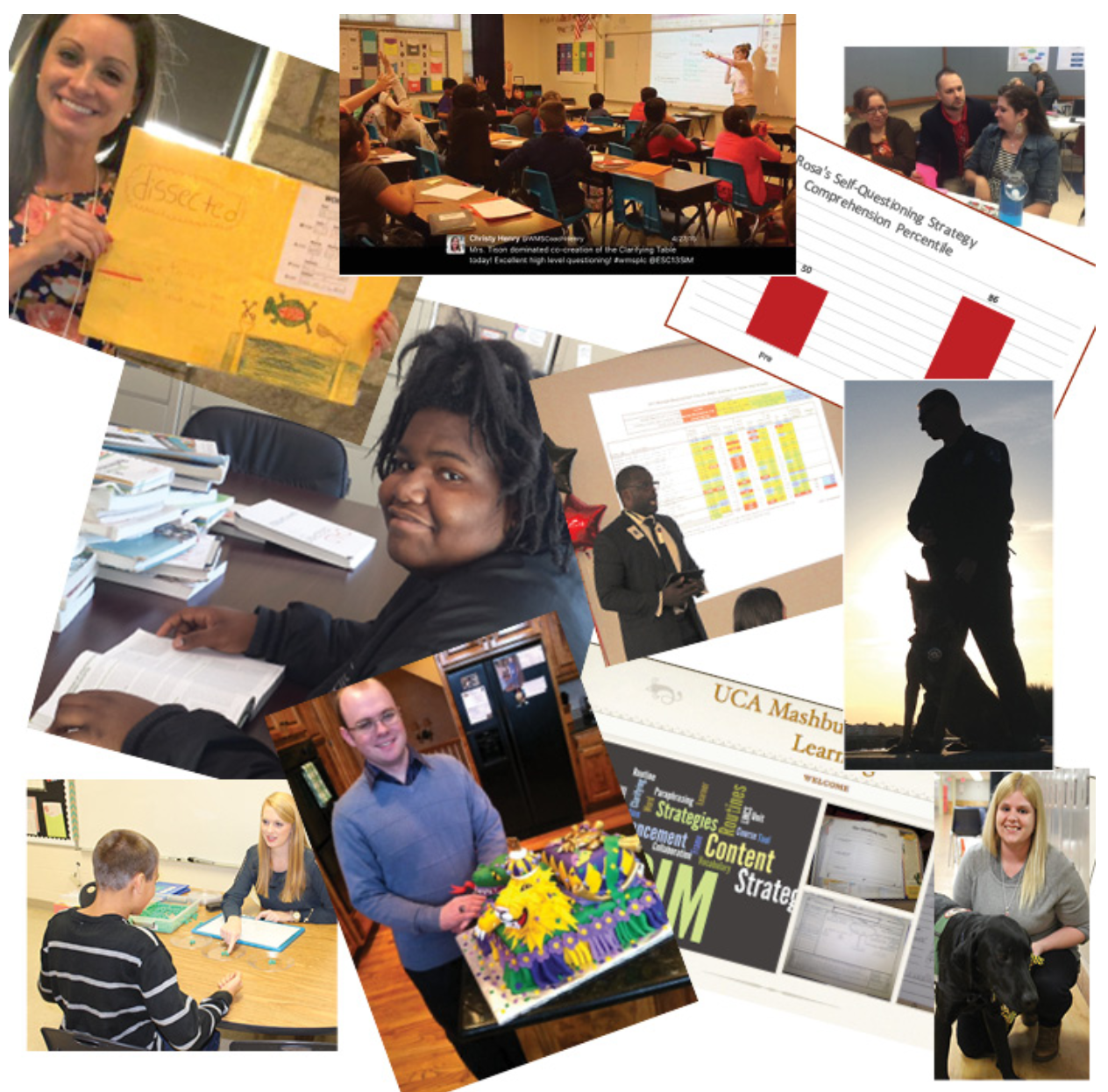 THESE ARE THEIR STORIES
CRL began as an organization focused on struggling adolescent learners in secondary schools. In large measure, and to our professional satisfaction, that is still what we do today. These stories capture a sense of the broad array of challenges we have met head-on through our development of the Strategic Instruction Model and related research.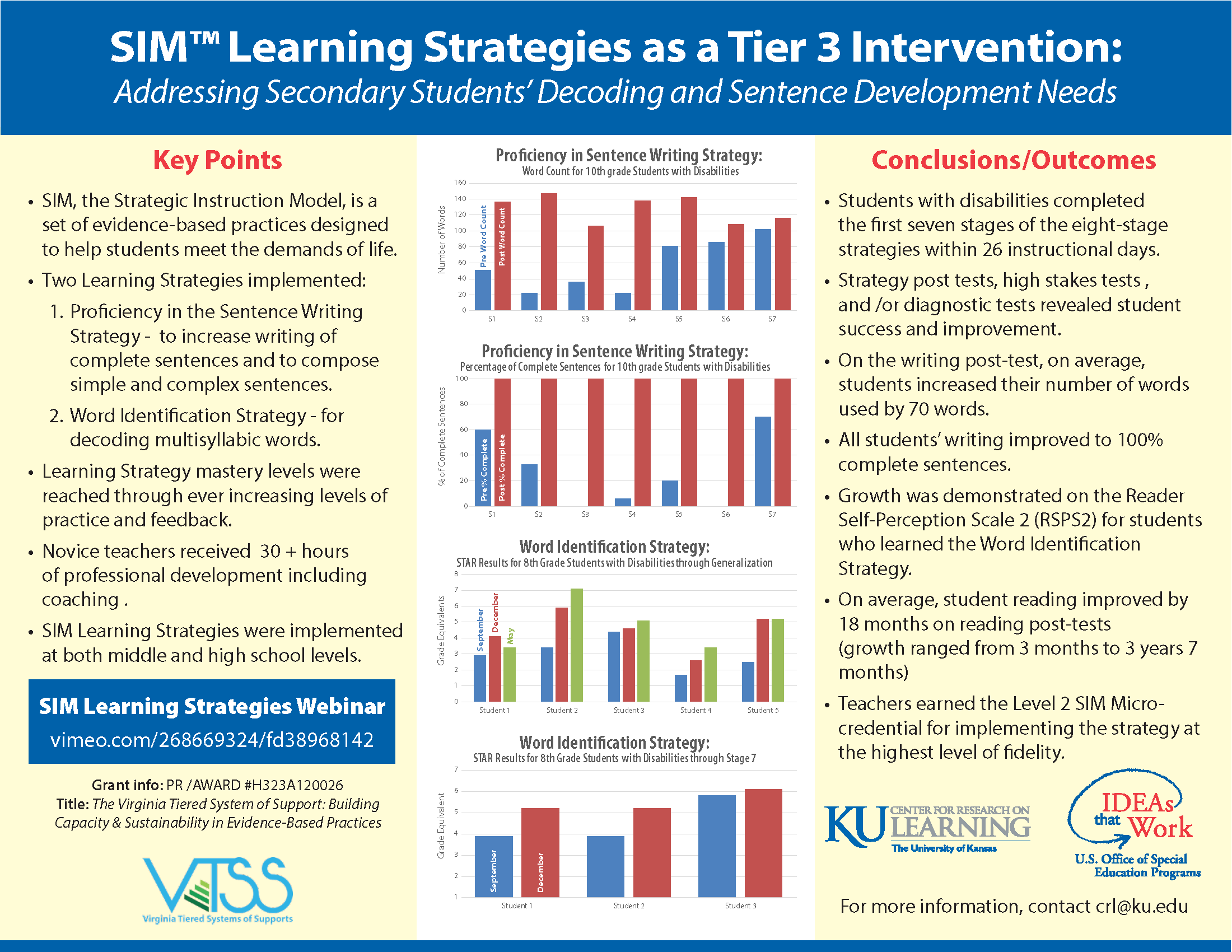 SIM PROJECTS
SIM Partners with teachers, schools, districts, and organizations to research and development solutions that dramatically improve quality of life, learning, and performance.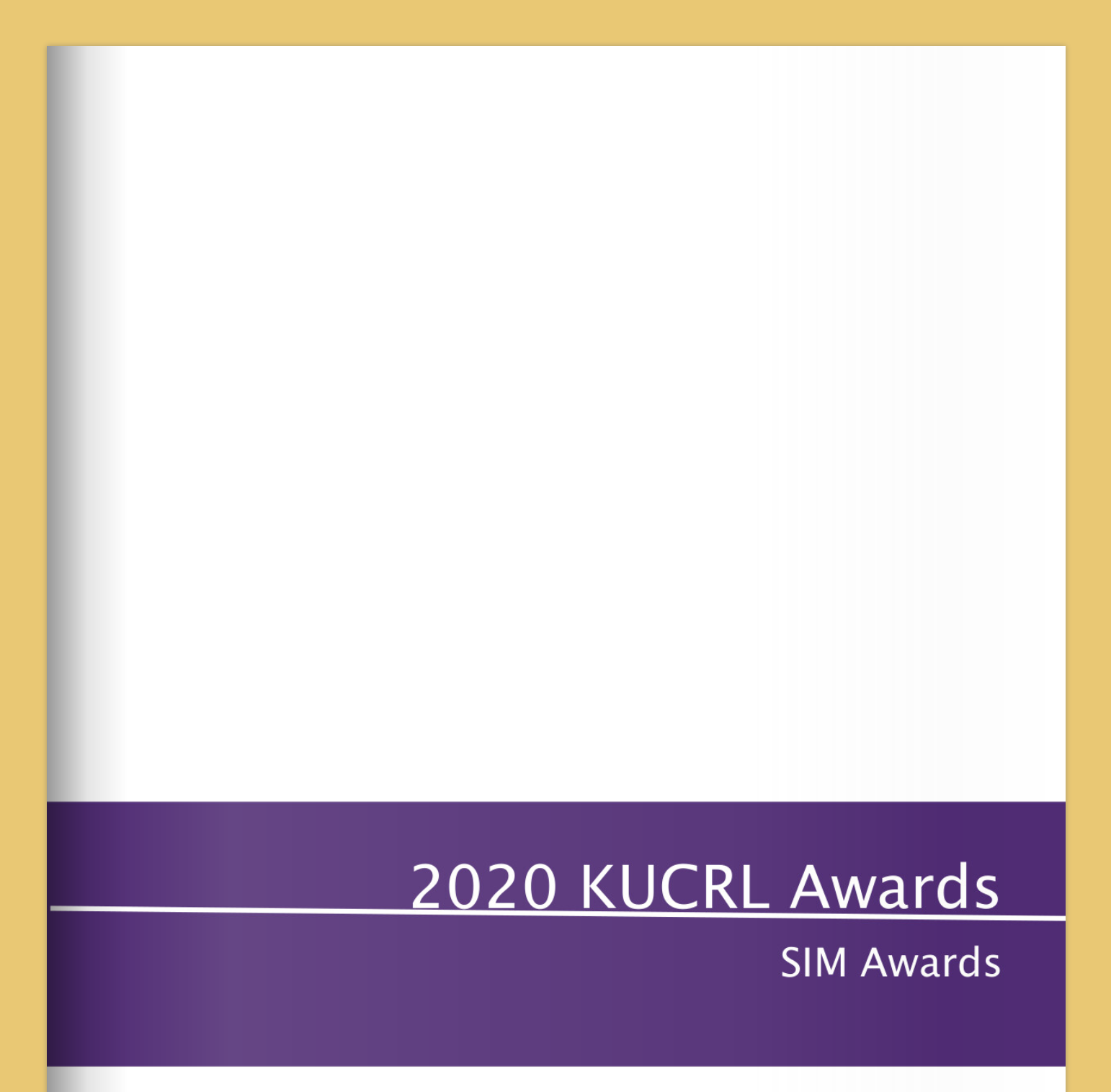 SIM AWARDS
We recognize outstanding teachers, administrators, professional developers and partners who inspire greater achievements.
Mission
Our work centers on solving problems that limit individuals' quality of life and their ability to learn and perform in school, work, home, or the community.
Values
Respect: We will treat all individuals with dignity by seeking to understand their point of view and by being sensitive to their feelings.
Integrity: We will apply the highest standards to our work. We will honor our agreements, and we will be honest in our dealings with others.
Teamwork: We value diverse backgrounds and perspectives as we seek solutions to difficult problems.
Trust: We will trust the intentions and work done by our colleagues.
Comprehensive solutions: We value most those solutions that affect the performance of all individuals, especially those individuals who are most vulnerable to failure or who confront significant barriers.
Goals
To develop resources, technologies, and procedures that facilitate learning, teaching, and advocacy for individuals.  
To prepare others to use new knowledge and validated practices that improve quality-of-life outcomes.  
To share knowledge generated through research and development in ways that reach the largest possible audiences.
Comments From Teachers
~ SIM helped me achieve things with my students that I never thought possible. Most importantly, the program allowed my students to achieve things they never thought they would achieve. It is great to see the light bulbs go on for kids and they finally understand how to tackle learning ~ Katelyn Hagan, SIM LS Professional Developer, Middle School/High School Intervention Specialist/Reading Specialist
~ SIM CE planning lays critical groundwork for those building content whether online or in the classroom. As education expands to the online environment, I believe, it is important for more and more content developers to be trained in SIM CE content planning routines. ~ Catherine Pace, SIM CE Professional Developer, Online Social Studies Teacher