Proficiency in Theme Writing
---
Proficiency in Theme Writing consists of the following strategies:
Persuasive & Argumentative Theme Writing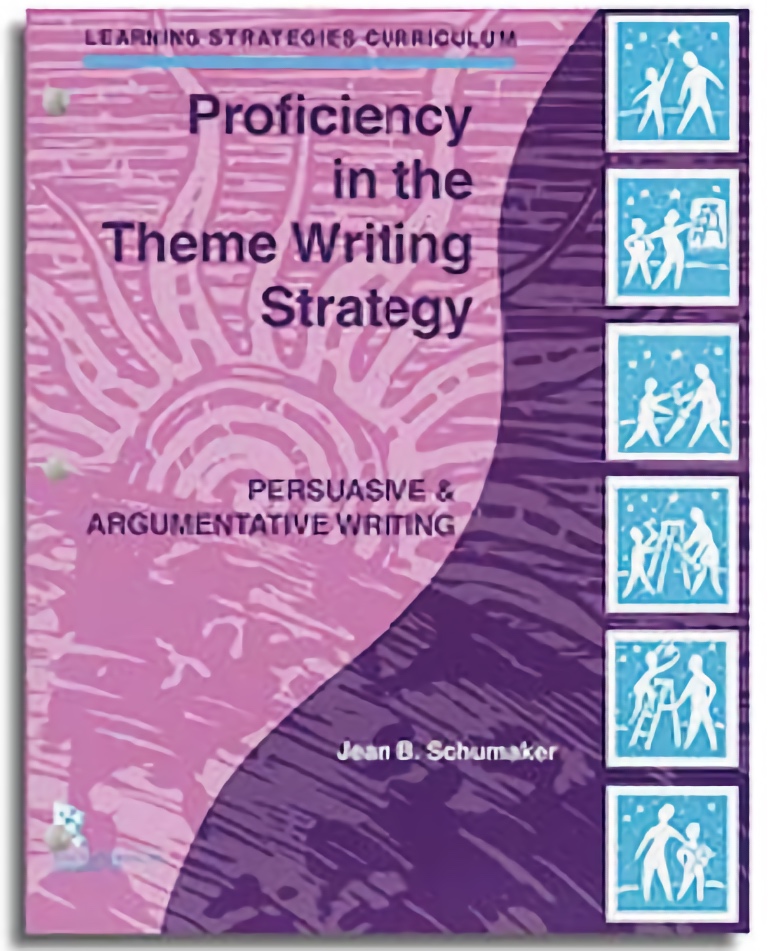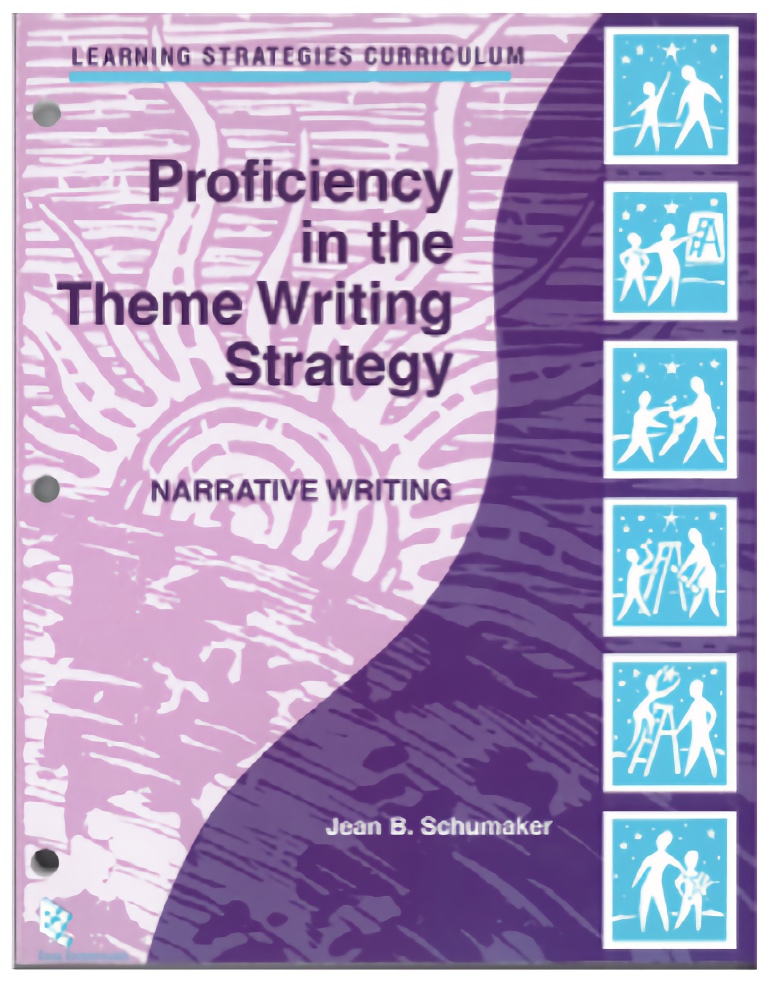 Author: Jean B. Schumaker
Publication Info.: These products are published by Edge Enterprises, Inc. 
Please note that professional development, coaching, and infrastructure support are essential components to effective implementation of SIM instructional tools and interventions. It is highly recommended that you work with a SIM professional developer. See the SIM Event list for sessions or email simpd@ku.edu to learn more.