Teaching Cross-Curricular Argumentation Routine
---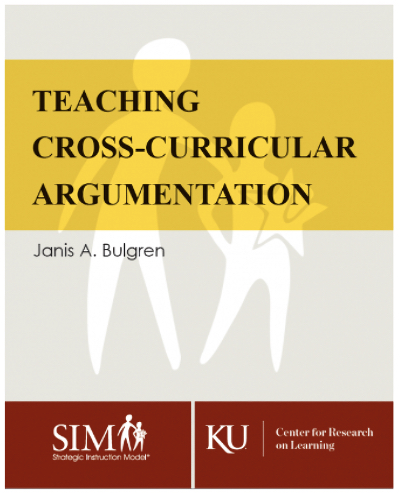 Teachers use the Cross-Curricular Argumentation Routine to guide students to evaluate whether a claim is supported by evidence and reasoning, consider counterarguments, and make a decision to accept or reject the claim.
The use of argumentation is supported by two routines –the Scientific Argumentation Routine (SAR) and the Cross Curricular Argumentation Routine (CCAR). Students whose teachers used the SAR had significantly higher overall test scores than students in the comparison condition with large effect sizes. Differences between mean pretest and post-test scores were 50% larger in the 7th grade experimental group, and almost twice as large for the 8th and 9th grade students compared to students in the comparison condition. Research data from the SAR provided support for the development of the CCAR; research is ongoing across different content areas.
---
Please note that professional development, coaching, and infrastructure support are essential components to effective implementation of SIM instructional tools and interventions. It is highly recommended that you work with a SIM professional developer. See the SIM Event page for sessions or email simpd@ku.edu to learn more.
---
Supporting Research
Bulgren, J.A., Ellis, J.D., & Marquis, J.G. (2014). The use and effectiveness of an Argumentation and Evaluation Intervention in science classes. Journal of Science Education and Technology, 23(1), 82-91.